Our new 300x300x400, easy to assemble 3d printer!

Full Metal Construction, no 3D Printed Parts!
Volcano Style Hot End with Over-Sized Heat Sink and Dual Part Fan!
32 Bit Controller with 3.5" Touch Screen
Marlin 2.0 Compatible
Whisper Quiet TMC2208 Drivers on X and Y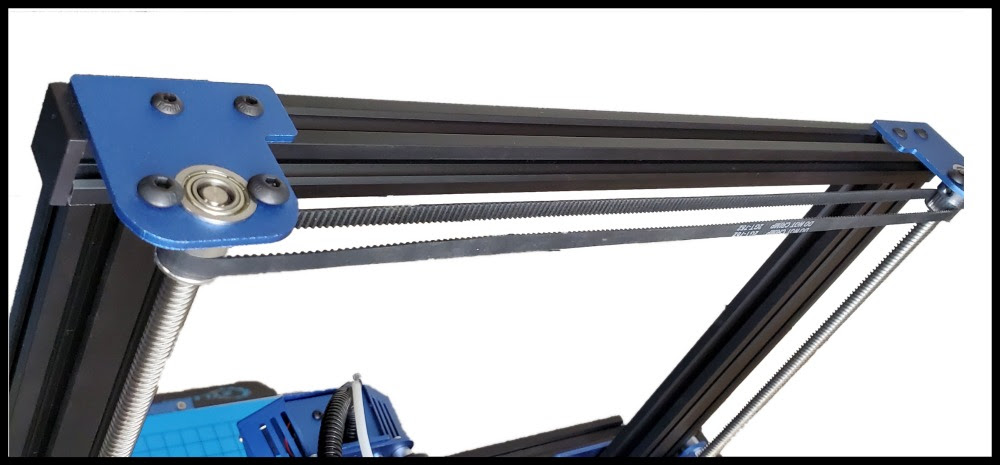 Built-in Belt Tension Adjustment Mechanism!
Dual Z Motor with Synchronizing Belt!
Version2 now available! https://www.zyltech.com/new-zyltech-gear-version2-large-volume-3d-printer/
Frequently asked questions:
Q. What are the carriages made of on the ZYLtech Gear?
A.The carriages are made of laser cut anodized aluminum plates, high strength bolts and durable nylon wheels
Q. What type of board is included?
A. A MKS Robin Nano, 32 bit board with firmware. Marlin 2.0 compatible.
Q. Can you print with an SD card?
A. Yes, a 4 GB Micro SD card is included
Q. Are the heating elements 12V or 24V?
A. Both the hot end and the heated bed are 24v. All fans are 24V as well
Q. What hot end does ZYLtech Gear use?
A. The ZYLtech Gear uses a Bowden drive extruder with a volcano style hotend. It is compatible with volcano style nozzles up to 1.2mm in diameter. The hotend has a 4mm bore that allows the PTFE to be fed directly to the brass nozzle. The high flow rate hotend is essential for large prints up to 300x300x400mm.
Q. What is the bed made of?
A . The bed is made of 3mm aluminium with plastic, similar to Buildtek. The maximum heating output is 240w. It only takes a few minutes to heat to 60°C. We recommend approximately 40-45°C for PLA and 50-55°C for PETG. Coated glass will be available in an upgrade kit. The print surface is a textured build PEI mat.